There are many musical genres that can be played on the guitar and one of them is the bolero. E n this post I present you the list with the 20 most famous boleros to play on the guitar.
To play these boleros I recommend the following steps:
Check out this  article where I teach the bolero rhythm
Choose the song you like the most and apply the rhythm you have learned.
Listen to the original song and the cover version to get an idea of how it should be played.
You can also sign up for the course of 10 boleros for guitar where you will learn to play unforgettable boleros with interactive score.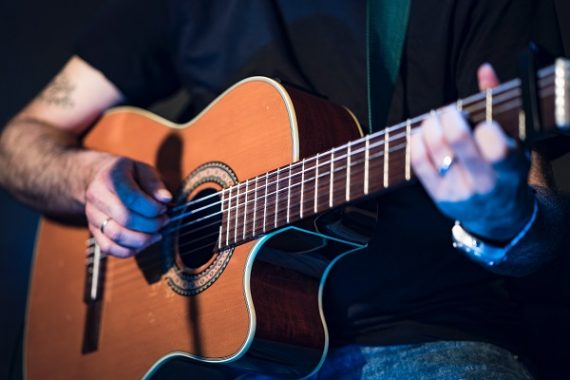 List of boleros to play on guitar:
Kiss me a lot – Consuelo Velázquez
The watch – The 3 Gentlemen
You got me used to it – Frank Domínguez
If you tell me come – Los Panchos
I don't know why I love you – Victor Manuel
With you I learned – Armando Manzanero
 A lifetime – Osvaldo Farrés
 Think of me – Agustín Lara
Only once – Agustin Lara
broken cup – Benito de Jesús
Oath – Julio Jaramillo
Love Story – Carlos Eleta Almarán
Perfidia – Alberto Domínguez
Frenzy – Alberto Domínguez
Two gardenias – Isolina Carrillo
Don't fool me – Osvaldo Farrés
No sé tú – Armando Manzanero
One Hundred Years – Pedro Infante
In my old San Juan – The Three Kings
Taste of me – Álvaro Carrillo Alarcón
Which bolero do you like the most? Do you think there is one missing that should be added to the list?