In this lesson we will learn how to play 5 easy songs for beginner guitarists. Watch the video carefully to make sure you don't miss any details on how to play the songs. The general rule of thumb for playing these songs is to alternate index finger and middle finger in the right hand and if you play with a pick, alternate pick up and pick down. Remember also to slow down the video in the player bar to adapt the video to your learning pace.
Yankee Doodle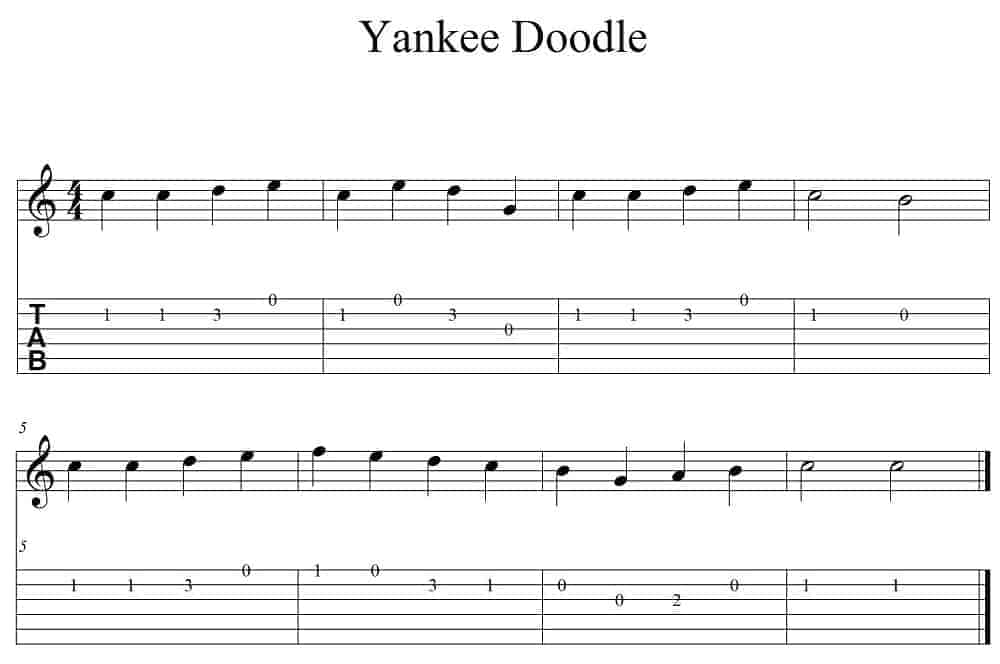 Old McDonald had a farm
When the saints go marching in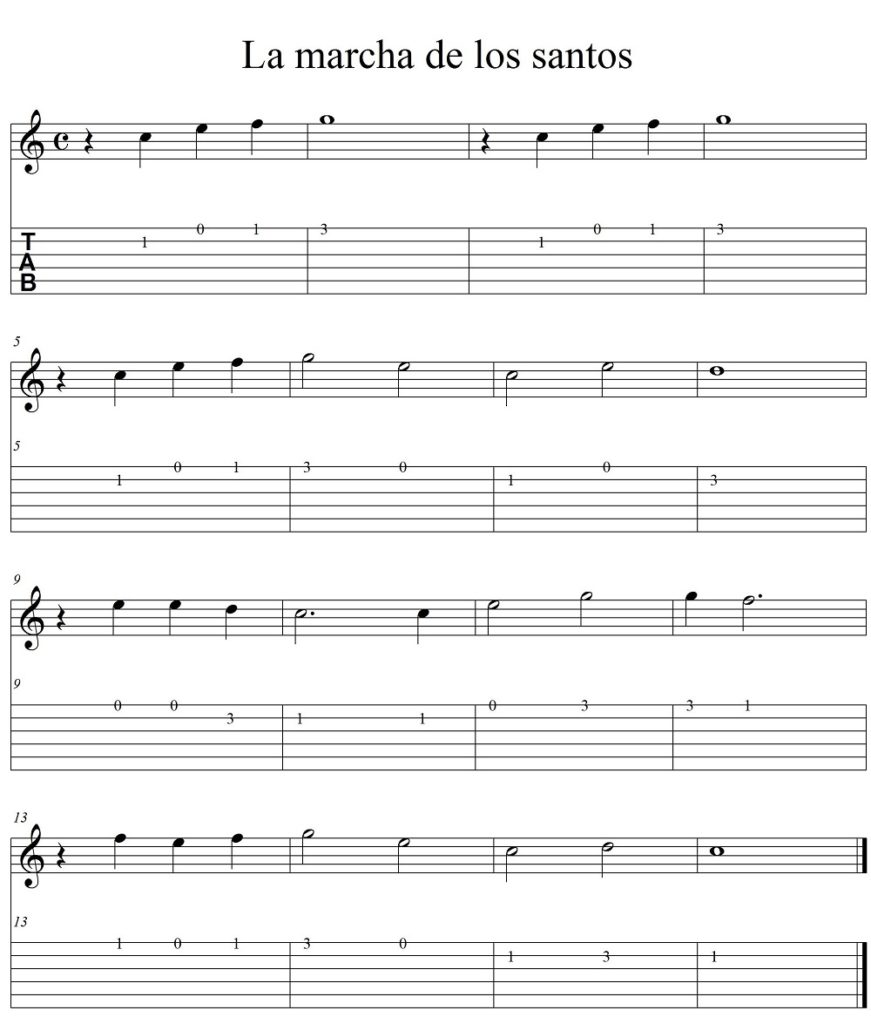 Happy Birthday
Oh Susanna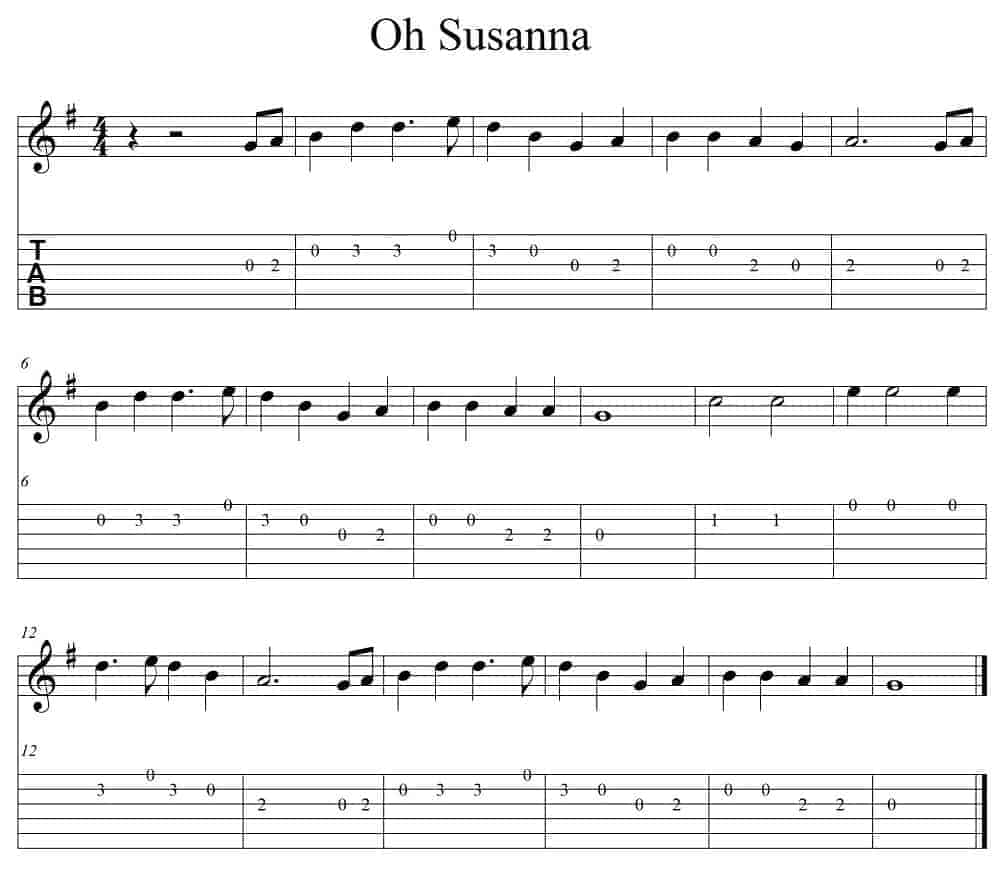 Do you know of any other songs that are easy for guitar?